Svali frá Tjörn
IS2006188415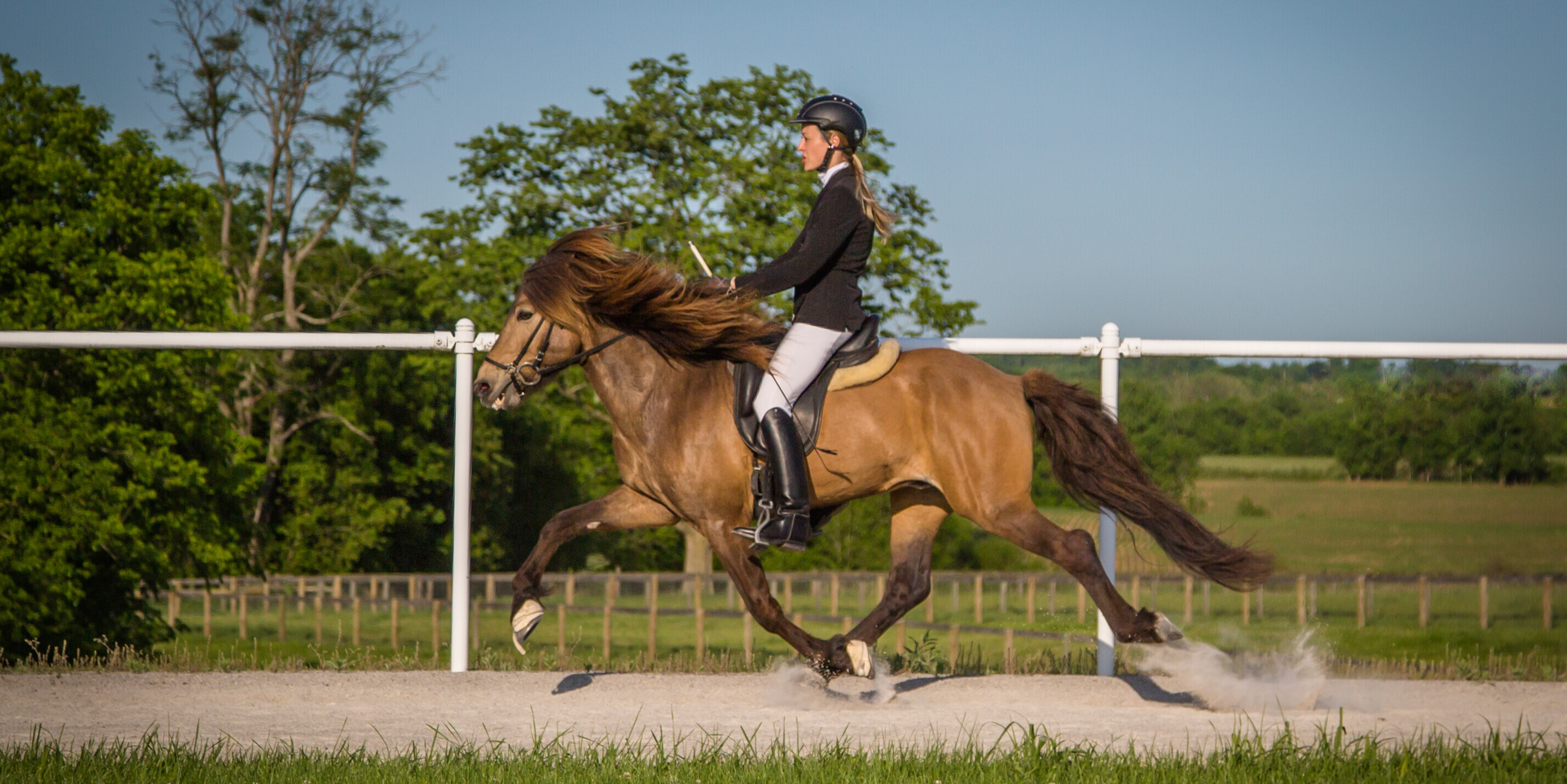 Svali frá Tjörn is a dark buckskin first prize stallion, one of the highest evaluated five-gaited stallions in the U.S. Lightly built and compact with an exceptional topline, proportions, and leg quality, his best attribute is still his temperament (earning him a 9.0 for spirit in his breeding evaluation). He is willing but cooperative and light in the bridle. Despite his speed and talent, he is always ready to please. Svali moves beautifully under saddle, displaying a rounded carriage and big movements. His tölt is supple with a wide speed range, and he trots with long strides and good suspension. He also received 8.5 for his powerful pace.
The son of the two-time World Champion in tölt, Hnokki frá Fellskoti. Svali has been a national ranking winner in five-gait (F1) competition and has also ranked in the top three in loose rein tölt T2. Svali also had the honor of serving as the model horse for the Icelandic Breyer horse.
Svali's offspring, Reykur from WMF Texoma, was the highest assessed young horse of 2018.
He is standing stud in Shelbyville, Kentucky at Lettleiki Icelandics.



Contact:
Lettleiki Icelandics - Maggie Brandt
6105 Eminence Pike Shelbyville, Kentucky 40019
(502) 541-4590 | maggie@lettleikiicelandics.com | www.lettleikiicelandics.com
Scores
Neck-Withers-Shoulders
8.5
Bloodlines
S: Hnokki frá Fellskoti - IS2003188470
SS: Hrynjandi frá Hrepphólum - IS1990188176
SD: Hnota frá Fellskoti - IS1994288471
D: Spurning frá Bóli - IS1995288461
DS: Asi frá Þurá - IS1980187050
DD: Mósa frá Krossi - IS1984284498