2020 USIHC Virtual Fall Show

USIHC is offering a virtual horse show that you can compete in from your home! Just film your test based on the outlined criteria, submit your videos, and our judge will take it from there.
The Virtual Fall Show features:
Sanctioned Show for National Ranking scores
Schooling Show classes
5 FEIF Judges for the National Ranking classes - highest and lowest scores will be dropped and middle three scores averaged
1 FEIF International Judge for the Schooling Show
20+ classes including FEIF tests, schooling show, and fun classes!
Whether you want to prepare for future events or are looking to compete in the USIHC National Ranking, the Virtual Fall Show is a great opportunity to test your skills.
Judges:
Thorgeir Gudlaugsson (The Netherlands)
Nicolai Thye (Denmark)
Lutz Lesener (Germany)
Hulda Geirsdottir (Iceland)
Asa William (Sweden)
Participants must be active USIHC members. You may check your membership status by logging in to your profile.
Deadlines:
Registrations - November 27, 2020 9:00pm (EST)
Videos - December 4, 2020 9:00pm (EST)
Important Information:
The Sanctioned Show classes qualify for National Ranking and are indicated by "NR" on the class list in the registration form. If you choose this option, your video(s) must comply with these area specifications:
The area in which the horse must perform must be an oval with an approximate circumference of 200-250 meters. An area of somewhat less size may be satisfactory but there must be long sides of sufficient length for pace and for tempo differences (slowing down and speeding up) in tolt.
The Schooling Show classes offer an opportunity for riders who do not have access to a large oval area to compete. If you do not have access to a riding space that meets the Sanctioned Show requirements, you may use a 75 meter (246 ft) straight flat surface (such as a driveway).
Please note that the judge has the right to reject any video that he finds is of insufficient quality to allow judgement and/or if the track exceeds required specifications for a Sanctioned Show. Please review the Video Requirements document to ensure all videos are recorded and labeled properly.
Class and Division Sponsorships
Support the 2020 USIHC Virtual Fall Show by sponsoring a Class or Division.
Classes are $25 and Divisions are $50.
Thank you to our Sponsors
AK Ice Farm LLC - Pleasure Four Gait
Fair Isle Icelandics - Youth Division
Burchill Farm - Open Five Gait Division
Montaire Icelandic Horses - T2 Tolt Loose Rein
Angie Calve - T7 Novice Tolt
Klettafjalla Icelandic Horse Club - T1 Tolt
In Honor of Fjalar frá Bjargshóli - F1 Five Gait
Harmony Icelandics - Novice Division
Harmony Icelandics - Intermediate Four Gait Division
Karen Azoff - V6 Youth Four Gait
Amy Goddard - Open Four Gait Division
Deep Creek Farm - F3 Five Gait (Intermediate Riders)
Deep Creek Farm - VGH Four Gait for Green Horses
Ellen Parker - V5 Novice Four Gait
Leslie Chambers - F2 Five Gait (Open Group)
Leslie Chambers - PLT Pleasure Tolt
Leslie Chambers - Intermediate Five Gait Division
Ebba Meehan - Green Horse Division
Böckmann Texas Trailers - T3 Tolt (Open Group Riders)
Böckmann Texas Trailers - T5 Tolt (Intermediate Riders)
Böckmann Texas Trailers - V1 Four Gait (Open Individual Riders)
Böckmann Texas Trailers - TGH Tolt for Green Horses
Charlotte Reilly - T6 Tolt Loose Rein (Intermediate Riders)
Charlotte Reilly - V2 Four Gait (Open Group Riders)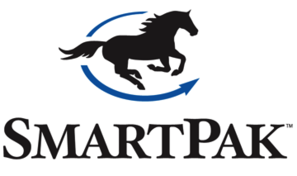 SmartPak is a 2020 USIHC Virtual Fall Show sponsor generously donating gift certificates for raffle prizes.