USIHC Virtual Shows

Thank you to all of participants and sponsors for the 2020 USIHC Virtual Shows! We look forward to offering more in 2021. Stay tuned for more information.
Thank you to our Sponsors
AK Ice Farm LLC - Pleasure Four Gait
Fair Isle Icelandics - Youth Division
Burchill Farm - Open Five Gait Division
Montaire Icelandic Horses - T2 Tolt Loose Rein
Angie Calve - T7 Novice Tolt
Klettafjalla Icelandic Horse Club - T1 Tolt
In Honor of Fjalar frá Bjargshóli - F1 Five Gait
Harmony Icelandics - Novice Division
Harmony Icelandics - Intermediate Four Gait Division
Karen Azoff - V6 Youth Four Gait
Amy Goddard - Open Four Gait Division
Deep Creek Farm - F3 Five Gait (Intermediate Riders)
Deep Creek Farm - VGH Four Gait for Green Horses
Ellen Parker - V5 Novice Four Gait
Leslie Chambers - F2 Five Gait (Open Group)
Leslie Chambers - PLT Pleasure Tolt
Leslie Chambers - Intermediate Five Gait Division
Ebba Meehan - Green Horse Division
Böckmann Texas Trailers - T3 Tolt (Open Group Riders)
Böckmann Texas Trailers - T5 Tolt (Intermediate Riders)
Böckmann Texas Trailers - V1 Four Gait (Open Individual Riders)
Böckmann Texas Trailers - TGH Tolt for Green Horses
Charlotte Reilly - T6 Tolt Loose Rein (Intermediate Riders)
Charlotte Reilly - V2 Four Gait (Open Group Riders)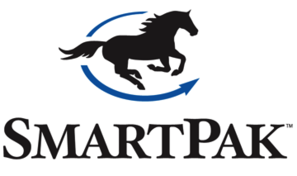 SmartPak is a 2020 USIHC Virtual Fall Show sponsor generously donating gift certificates for raffle prizes.