Sea 2 Shining Sea Ride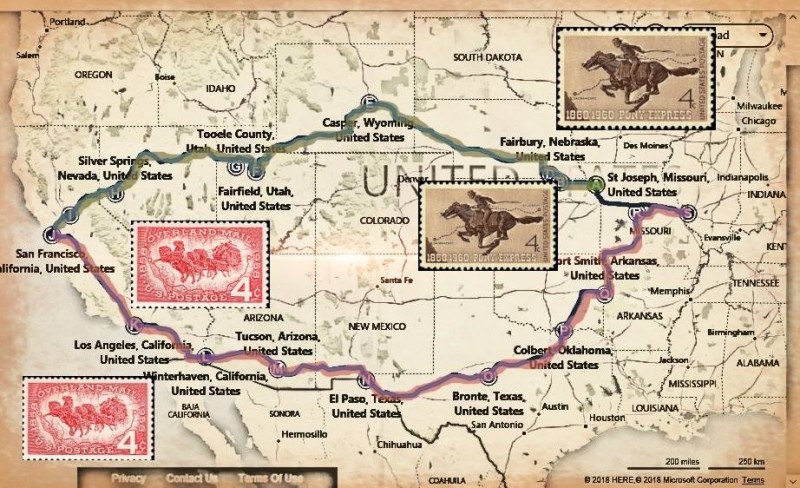 The Sea 2 Shining Sea Ride is a year long virtual ride open to all USIHC members. This 9,900 mile route circumnavigates the United States starting and ending in St. Joseph, Missouri. It follows the historical Pony Express and Butterfield Overland Mail routes, stopping at many famous landmarks along the way.
Riders may join as individuals or in teams. Every time you ride or drive your Icelandic horse, you can log your hours as long as you're not being paid for that time. Last year USIHC members and their horses covered over 60,000 miles!
Sign up now to join the (X number of riders, I will get this number) riders that are logging miles across the United States.
Prizes are awarded to the first place finishers as well as the first 12 participants to complete the journey! Thank you to Karlslund Riding Equipment for contributing the saddlebag prizes and Tolt Tack for generously organizing this donation.
Questions? Email s2ss@icelandics.org
S2SS Progress
Log in to see individual and team S2SS progress.
Teams Leaderboard
1
Rocky Mountain High Tolters
15,752
2
Toppur Icelandic Horse Club
14,388
The Route (total 9,932)
Quarter 1: Start (total 2,671)
#1
Pike's Peak Stable in St. Joseph, Missouri
to
Marysville Pony Express in Marysville, Kansas
100 mi
#2
Marysville Pony Express in Marysville, Kansas
to
Hollenberg Station in Hanover, Kansas
16 mi
#3
Hollenberg Station in Hanover, Kansas
to
Rock Creek Station in Fairbury, Nebraska
32 mi
#4
Rock Creek Station in Fairbury, Nebraska
to
Fort Caspar in Casper, Wyoming
644 mi
#5
Fort Caspar in Casper, Wyoming
to
Camp Floyd/Stagecoach Inn in Fairfield, Utah
447 mi
#6
Camp Floyd/Stagecoach Inn in Fairfield, Utah
to
Simpson Springs in Tooele County, Utah
33 mi
#7
Simpson Springs in Tooele County, Utah
to
Fort Churchill in Silver Springs, Nevada
489 mi
#8
Fort Churchill in Silver Springs, Nevada
to
B.F. Hastings Building in Sacramento, California
175 mi
#9
B.F. Hastings Building in Sacramento, California
to
Firebaugh's Ferry near San Francisco, California
86 mi
#10
Firebaugh's Ferry near San Francisco, California
to
Fort Tejon in Los Angeles, California
380 mi
#11
Fort Tejon in Los Angeles, California
to
Fort Yuma in Winterhaven, California
269 mi
Quarter 2 (total 2,295)
#12
Fort Yuma in Winterhaven, California
to
Gila River near Tucson, Arizona
239 mi
#13
Gila River near Tucson, Arizona
to
Soldier's Farewell near El Paso, Texas
317 mi
#14
Soldier's Farewell near El Paso, Texas
to
Fort Chadbourne in Bronte, Texas
433 mi
#15
Fort Chadbourne in Bronte, Texas
to
Colbert's Ferry in Colbert, Oklahoma
316 mi
#16
Colbert's Ferry in Colbert, Oklahoma
to
Fort Smith in Fort Smith, Arkansas
195 mi
#17
Fort Smith in Fort Smith, Arkansas
to
Tipton Shackleford's Station in Tipton, Missouri
322 mi
#18
Tipton Shackleford's Station in Tipton, Missouri
to
P.R.R. Terminus near St. Louis, Missouri
167 mi
#19
P.R.R. Terminus near St. Louis, Missouri
to
Pike's Peak Stable in St. Joseph, Missouri
306 mi
Quarter 3 (total 2,402)
#20
Pike's Peak Stable in St. Joseph, Missouri
to
Marysville Pony Express Barn in Marysville, Kansas
100 mi
#21
Marysville Pony Express Barn in Marysville, Kansas
to
Hollenberg Station in Hanover, Kansas
16 mi
#22
Hollenberg Station in Hanover, Kansas
to
Rock Creek Station in Fairbury, Nebraska
32 mi
#23
Rock Creek Station in Fairbury, Nebraska
to
Fort Caspar in Casper, Wyoming
644 mi
#24
Fort Caspar in Casper, Wyoming
to
Camp Floyd/Stagecoach Inn in Fairfield, Utah
447 mi
#25
Camp Floyd/Stagecoach Inn in Fairfield, Utah
to
Simpson Springs in Tooele County, Utah
33 mi
#26
Simpson Springs in Tooele County, Utah
to
Fort Churchill in Silver Springs, Nevada
489 mi
#27
Fort Churchill in Silver Springs, Nevada
to
B.F. Hastings Building in Sacramento, California
175 mi
#28
B.F. Hastings Building in Sacramento, California
to
Firebaugh's Ferry near San Francisco, California
86 mi
#29
Firebaugh's Ferry near San Francisco, California
to
Fort Tejon in Los Angeles, California
380 mi
Quarter 4: End (total 2,564)
#30
Fort Tejon in Los Angeles, California
to
Fort Yuma in Winterhaven, California
269 mi
#31
Fort Yuma in Winterhaven, California
to
Gila River near Tucson, Arizona
239 mi
#32
Gila River near Tucson, Arizona
to
Soldier's Farewell near El Paso, Texas
317 mi
#33
Soldier's Farewell near El Paso, Texas
to
Fort Chadbourne in Bronte, Texas
433 mi
#34
Fort Chadbourne in Bronte, Texas
to
Colbert's Ferry in Colbert, Oklahoma
316 mi
#35
Colbert's Ferry in Colbert, Oklahoma
to
Fort Smith in Fort Smith, Arkansas
195 mi
#36
Fort Smith in Fort Smith, Arkansas
to
Tipton Shackleford's Station in Tipton, Missouri
322 mi
#37
Tipton Shackleford's Station in Tipton, Missouri
to
P.R.R. Terminus near St. Louis, Missouri
167 mi
#38
P.R.R. Terminus near St. Louis, Missouri
to
Pike's Peak Stable in St. Joseph, Missouri
306 mi