Sporður frá Bergi
IS2005137340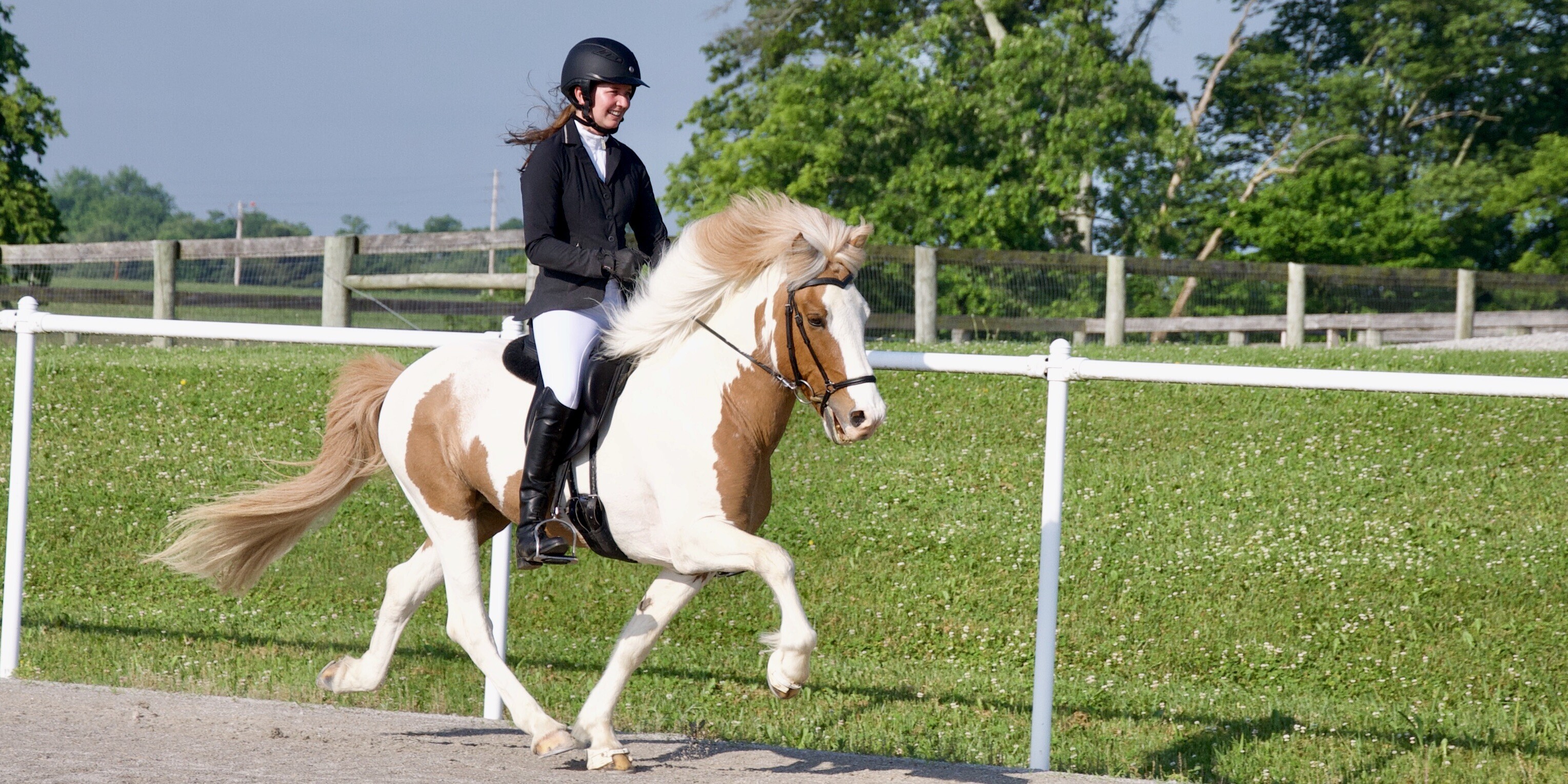 Sporður frá Bergi is a powerful five-gaited first prize stallion with incredible bloodlines and a confident and friendly character. A red dun pinto, he scored high in breeding evaluations for his well-raised neck, good leg quality, and strong hooves. His gaits are clean and high quality, with big movements. He is very balanced and has good suspension in the trot and canter. Sporður's pace is also powerful and secure. He is willing under saddle but still calm enough to ride bareback out in the field. Sporður was chosen to be the 2021 Icelandic horse model for Breyer Model Horses.
Sporður's father, Álfasteinn frá Selfossi, is the son of famous breeding mare, Álfadís frá Selfossi. Álfasteinn has a score of 8.54 in breeding evaluations. Sporður's mother is a proven breeding mare, Hrísla frá Naustum. He is also the half brother of one of the highest evaluated stallions in the world, Spuni frá Vesturkoti.
Some of Sporður's offspring have already been shown with good results in Iceland. The following offspring of his are all first prize horses in Iceland, Móalingur frá Bergi, Flóki frá Bergi, Hvöss frá Bergi, and Hafdís frá Bergi. Rindill from Swallowland Farm is our own 2017 colt by Sporður, and was the highest assessed young horse of 2017.
He is standing stud in Shelbyville, Kentucky at Lettleiki Icelandics and is available for AI or live cover.



Contact:
Lettleiki Icelandics - Maggie Brandt
6105 Eminence Pike Shelbyville, Kentucky 40019
(502) 541-4590 | maggie@lettleikiicelandics.com | www.lettleikiicelandics.com
Scores
Neck-Withers-Shoulders
8.5
Bloodlines
S: Álfasteinn frá Selfossi - IS2001187660
SS: Keilir frá Miðsitju - IS1994158700
SD: Álfadís frá Selfossi - IS1996287660
D: Hrísla frá Naustum - IS1994237335
DS: Hugi frá Höfða - IS1988136210
DD: Neista frá Naustum - IS1991237332