Öngull frá Efri-Rauðalæk
IS2006165491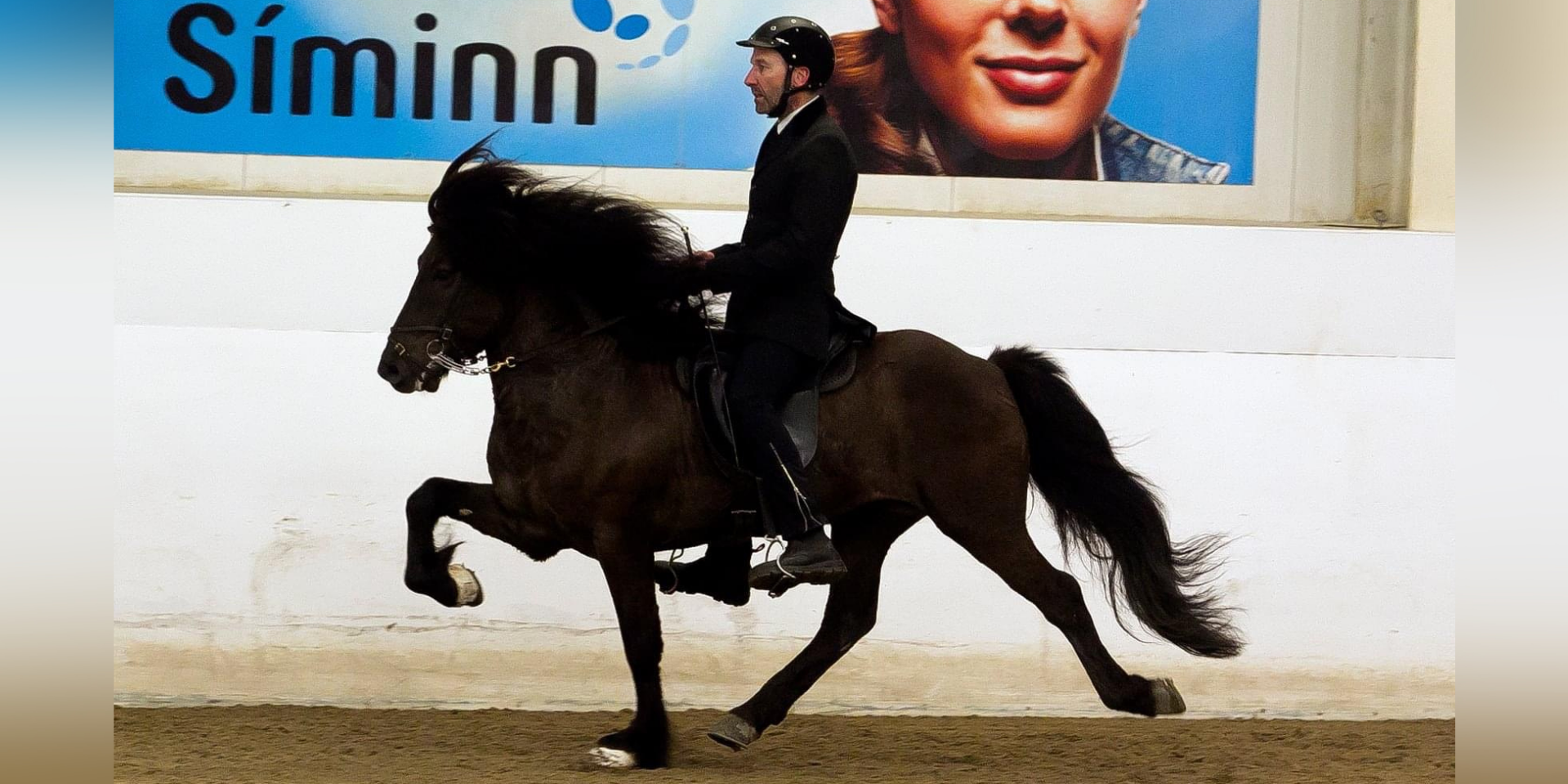 Öngull frá Efri-Rauðalæk is a fully evaluated First Prize stallion who also has nearly ten years of upper level competition success in Iceland, both in sport & gæðingakeppni. Landsmót, Íslandsmót, masters tournaments, he has done it all - and after accomplishing all this with professional riders, he then competed again, showing a young rider the ropes. With his wonderful character, brilliant gaits, expressive movements, and well-proven bloodlines that compliment a wide range of mares, Öngull is an excellent choice for North American breeders.
Öngull is a smokey black stallion (confirmed with DNA test), which means he carries the cream gene and can produce offspring with fun colors like palomino when paired to the right mare.
We have known, ridden, & handled him since he was 4-years-old, handled his parents, have trained his siblings & ridden his offspring. We made the decision to import him based not only on his excellent bloodlines which are very well-proven and underrepresented in the USA, but also based off of his superb, easy, gentle character.
He lives with our geldings when he is not with a mare, and can touch mares and geldings over the fence. He is simply a no-drama stallion. He is our toddler's favorite to pet & have rides on. Even still, his gaits and willingness under saddle are excellent.
He is available for live cover & pasture breeding for the 2022 season. We can also offer AI with enough advance notice. Stud fee is $950.00.


Contact:
Mad River Valley Icelandics - Jess Haynsworth
1268 Fuller Hill Rd Warren, Vermont 05674
(617) 962-0065 | madrivervalleyicelandics@gmail.com | www.madrivervalleyicelandics.com
Scores
Neck-Withers-Shoulders
8.5
Bloodlines
S: Krókur frá Efri-Rauðalæk - IS2000165490
SS: Otur frá Sauðárkróki - IS1982151001
SD: Kvika frá Brún - IS1985260001
D: Saga frá Þverá, Skíðadal - IS1987265802
DS: Kjarval frá Sauðárkróki - IS1981157025
DD: Nótt frá Leifsstöðum - IS1967265985