Hrímnir frá Grenstanga
IS2014184256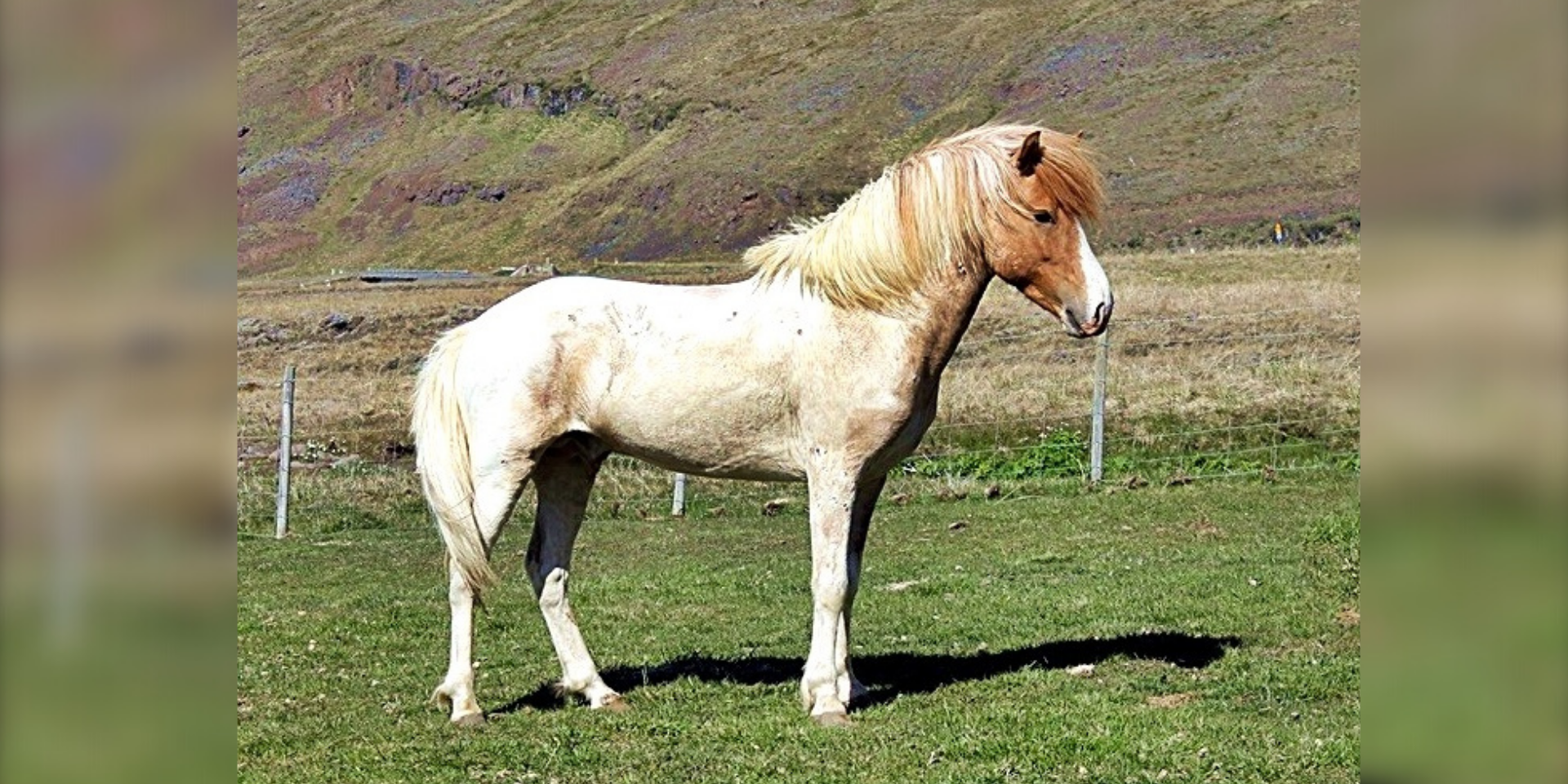 Hrímnir frá Grenstanga is 5-gaited and wows through his excellent offspring who all have high and wide well separated gaits with excellent hindfoot mechanics. They are chilled and very amenable and easily handled. As a special cherry on the cake, so to speak, Hrimnir gives 50% true roan, 50% beautifully marked tobiano and 100% dun to his offspring. (DNA tested homozygous dun).

Hrímnir's sire and dam are line bred to Honorary 1st Prize stallion Álfasteinn frá Selfossi. His sire Glítnir frá Eikarbrekku (8.48) has an Orri frá Þúfu daughter as dam and Hrímnir's dam is out of a line with Piltur fr á Sperdli, who, in his time, was a toelt star in Iceland. Hrímnir´s dam has thrown very good breeding horses so far, some of which were exported to breeders in Finland, Germany and Austria. Hrímnir is available for pasture breeding only.
Video of one of his offspring ( (c) Eva Tesche). More videos and photos of his offspring on request.




Contact:
Lough Arrow Icelandics - Andrea Brodie, DVM
22242 County Road 46.0 Aguilar, Colorado 81020
(719) 680-2845 | fiddlinvet@gmail.com | www.coloradoicelandics.com/


Scores
Conformation
Head
Neck-Withers-Shoulders
Back and Croup
Proportions
Leg Quality
Joints
Hooves
Mane and Tail
Ridden Abilities
Tolt
Trot
Pace
Gallop
Spirit
General Impression
Walk
Slow Tolt
Canter
Total:
Bloodlines
S: Glitnir frá Eikarbrekku - IS2006101027 - 8.48
SS: Álfasteinn frá Selfossi - IS2001187660 - 8.54 Honorary Prize
SD: Brá frá Auðsholtshjáleigu - IS1999287054 - 8.29
D: Særós frá Hrafntóftum 2 - IS2005286365
DS: Álfasteinn frá Selfossi - IS2001187660 - 8.54 Honorary Prize
DD: Blanda frá Hátúni - IS2000284594