Virtual Fall Show Results & Videos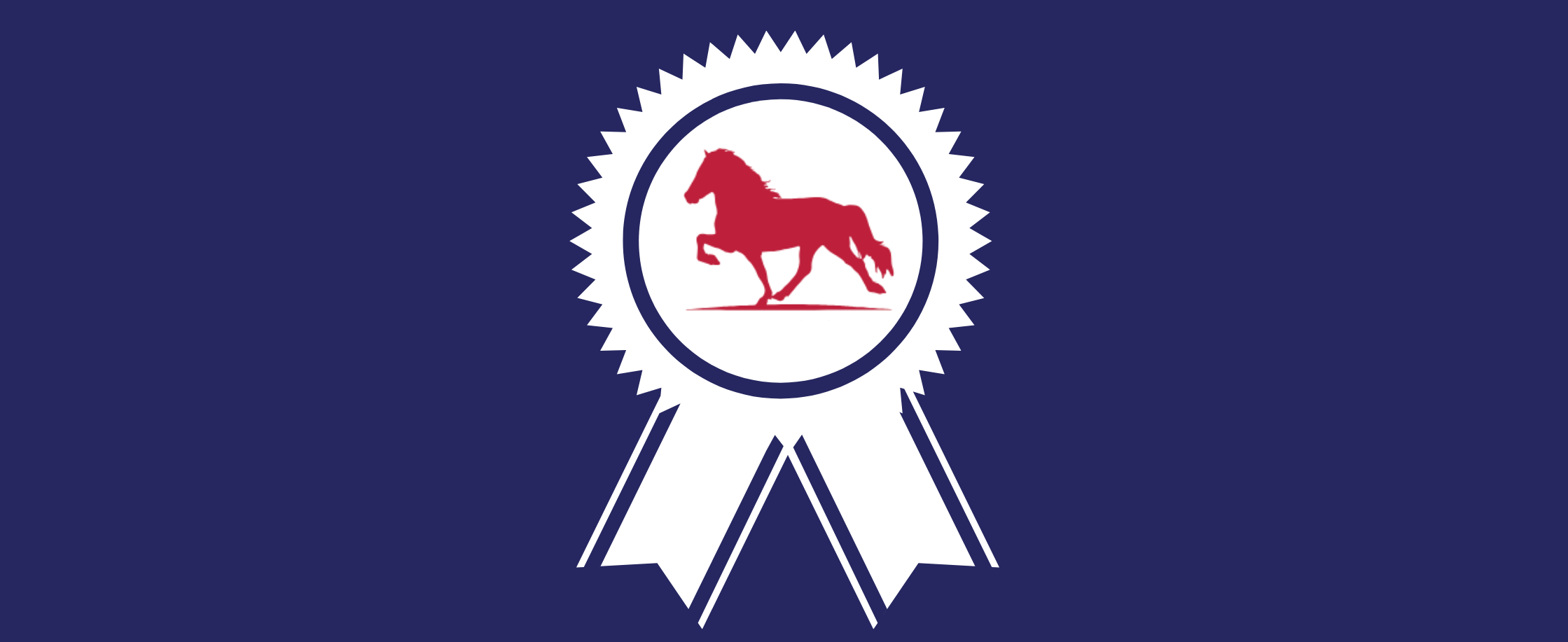 The 2021 Virtual Fall Show took place from July 1 - November 19, 2021. Both National Ranking and Schooling Show classes were offered as well as Division Championships. The show featured five judges:
Thorgeir Gudlaugsson and Nicolai Thye (FEIF International Judges), Freija Thye (US Sport Judge A),
Alex Pregitzer and Jana Meyer (US Sport Judge B). A total of 91 entries and 55 horse/rider combinations participated. Thank you to all of our class and division sponsors for their support as well as SmartPak for providing gift cards.
Division Championships
Open Four Gait
Champion: Caeli Cavanagh and Dropi frá Blönduósi
Reserve: Carrie Brandt and Geysir frá Kvistum
Open Five Gait - Sponsored by Leslie Chambers
Champion: Caeli Cavanagh and Þeyr frá Ytra-Vallholti
Reserve: Lucy Nold and Ali from Dalalif

Intermediate Four Gait
Champion: Josephine Briand and Þeyr frá Ytra-Vallholti
Reserve: Lori Cretney and Baldursbra from Winterhorse Park
Novice Division - Sponsored by Tölt Tack
Champion: Emelia Stewart and Leikur from Dalalif
Reserve: Carly Conely and Sólon frá Sörlatungu
Youth Division - Sponsored by Harmony Icelandics
Champion: Emelia Stewart and Kani frá Feti
Reserve: Amelie Maranda and Freyr frá Kverk

Green Horse Division - Sponsored by Tölt Tack
Champion: Alexandra Venable and Oddi frá Kálfsstöðum
Reserve: Coralie Denmeade and Ketill frá Staðarhúsum
Lucy Nold/Ali from Dalalif 5.03
Anna Draeger/Draumur frá Goðhamri 3.53
F1: Five Gait - Sponsored by Leslie Chambers
Caeli Cavanagh/Þeyr frá Ytra-Vallholti 6.07
T2: Loose Rein Tölt - Sponsored by Susan Whitakerhill
Carrie Lyons Brandt/Geysir frá Kvistum 6.00
Caeli Cavanagh/Þeyr frá Ytra-Vallholti 5.97
Kathryn Love/Smári frá Tjarnarlandi 5.23
T3: Tölt (Group) - Sponsored by Leslie Chambers
Jeff Rose/Vals frá Ósi 5.57
Lucy Nold/Ali from Dalalif 5.17
Lori Cretney/Baldursbrá from Winterhorse Park 5.60
Suzi McGraw/Zara frá Álfhólum 5.30
Deborah Kenny/Skálmar frá Ketilsstöðum 4.63
Leslie Chambers/Krummi from Thor Icelandics 4.53
Josephine Briand/Þeyr frá Ytra-Vallholti 5.37
T7: Tölt - Sponsored by Samantha Tuttlebee
Silke Lisa Roland/Krakatindur frá Hæli 5.03
Emelia Stewart/Leikur from Dalalif 4.93
Carly Conley/Sólon frá Sörlatungu 4.80
Karen Darrow/Stjörnudís frá Kirkjufelli 4.03
Emelia Stewart Hrói frá Skarði 3.70
T8: Tölt - Sponsored by Samantha Tuttlebee
Emelia Stewart/Kani frá Feti 5.60
Amelie Maranda/Milla frá Skriðu 4.70
Amelie Maranda/Freyr frá Kverk 4.60
Arianna De Forge/Fríða frá Akranesi 4.50
Liesl Kolbe/Óttar frá Stokkseyri 4.33
Jade Trostle/Sæta from Oak Hill Acres 4.20
Keira Butler/Brana frá Lækjamóti 3.77
Emily White/Thordis from Mill Farm 3.27
V1: Four Gait - Sponsored by Caeli Cavanagh
Caeli Cavanagh/Dropi frá Blönduósi 6.37
Carrie Lyons Brandt/Geysir frá Kvistum 5.83
Virginia Lauridsen/Gosi frá Lambastöðum 5.73
Paetra Hennigar/Svali frá Tjörn 5.43
Paetra Hennigar/Salvör frá Grafarkoti 5.23
Paetra Hennigar/Hrönn frá Hófgerði 5.17
Jenny Sanderson/Stefnir frá Þjóðólfshaga 4.63
Jeff Rose/Vals frá Ósi 5.30
Josephine Briand/Þeyr frá Ytra-Vallholti 5.80
Lori Cretney/Baldursbrá from Winterhorse Park 5.43
Suzi McGraw/Zara frá Álfhólum 5.33
Leslie Chambers/Krummi from Thor Icelandics 5.00
Carly Conley/Sólon frá Sörlatungu 5.47
Emelia Stewart/Leikur from Dalalif 5.43
Emelia Stewart/Hrói frá Skarði 5.13
Silke Lisa Roland/Krakatindur frá Hæli 5.07
Karen Darrow/Stjörnudís frá Kirkjufelli 4.97
Emelia Stewart/Blámáni from Five-Gait Farm 4.47
V6: Four Gait - Sponsored by Amy Goddard
Emelia Stewart/Kani frá Feti 5.47
Amelie Maranda/Freyr frá Kverk 5.03
Emelia Stewart/Safír from Five-Gait Farm 4.90
Arianna De Forge/Fríða frá Akranesi 4.83
Liesl Kolbe/Óttar frá Stokkseyri 4.80
Emily White/Thordis from Mill Farm 4.70
Emelia Stewart/Óri from Desert Ice 4.40
Keira Butler/Brana frá Lækjamóti 4.30
Emelia Stewart/Talia from Five-Gait Farm 4.23
Jade Trostle/Sæta from Oak Hill Acres 4.00
VGH: Green Horse Four Gait - Sponsored by Ebba Meehan
Alexandra Venable/Oddi frá Kálfsstöðum 6.27
Asta Covert/Hilmir frá Ketilsstöðum 6.00
Asta Covert/Ögn frá Ketilsstöðum 5.90
Paetra Hennigar/Kaðall frá Arnbjörgum 5.80
Lucy Nold/Leikur from Dalalif 5.67
Coralie Denmeade/Stormur frá Hofi 5.47
Coralie Denmeade/Ketill frá Staðarhúsum 5.30
Molly Stotts/Dugur from Tolthaven 5.10
Coralie Denmeade/Ástþór frá Staðarhúsum 4.53
Sami Browneller/Snerill frá Ánabrekku 4.53
Katherine Craig/Lísa frá Torfalæk 2 3.77
TGH: Green Horse Tölt - Sponsored by Susan Whitakerhill
Þórunn Kristjánsdóttir/Freyja from Four Winds Farm 6.43
Alexandra Venable/Oddi frá Kálfsstöðum 5.70
Coralie Denmeade/Ketill frá Staðarhúsum 5.50
Coralie Denmeade/Stormur frá Hofi 5.20
Kathryn Love/Ástarljós from Pegasus Flughestar 5.17
Isabelle Maranda/Ljósálfur frá Hólum 4.80
Anna Draeger/Draumur frá Goðhamri 4.70
Coralie Denmeade/Ástþór frá Staðarhúsum 4.67
Lucy Nold/Leikur from Dalalif 4.50
Deborah Kenny/Ástarstjarna frá Staðarhúsum 4.17
Virginia Lauridsen/Glaumgosi frá Hallkelsstaðahlíð 2.43
T1: Tölt - Sponsored by Martina Gates
Caeli Cavanagh/Dropi frá Blönduósi 6.27
Virginia Lauridsen/Gosi frá Lambastöðum 5.67
Deborah Kenny/Skálmar frá Ketilsstöðum 4.37
Barbara Ohm/Pála frá Varmalandi 3.87
Sandie Weaver/Birta frá Brúnastöðum 3.53
Kathryn Love/Ástarljós from Pegasus Flughestar 5.10
Kathryn Love/Smári frá Tjarnarlandi 5.07
Barbara Ohm/Pála frá Varmalandi 4.13
Sandie Weaver/Birta frá Brúnastöðum 4.13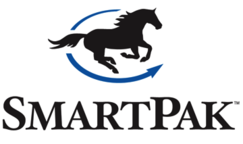 Next Blog Post
Registration is open for the 2022 Sea 2 Shining Sea Ride!   Sea 2 Shining Sea is a year-long virtual ride on Icelandic Horses. This 4,000 mile 'ride' follows the route taken by Annie Wilkins from Minot,…