Laura Benson Nominated for FEIF Trainer of the Year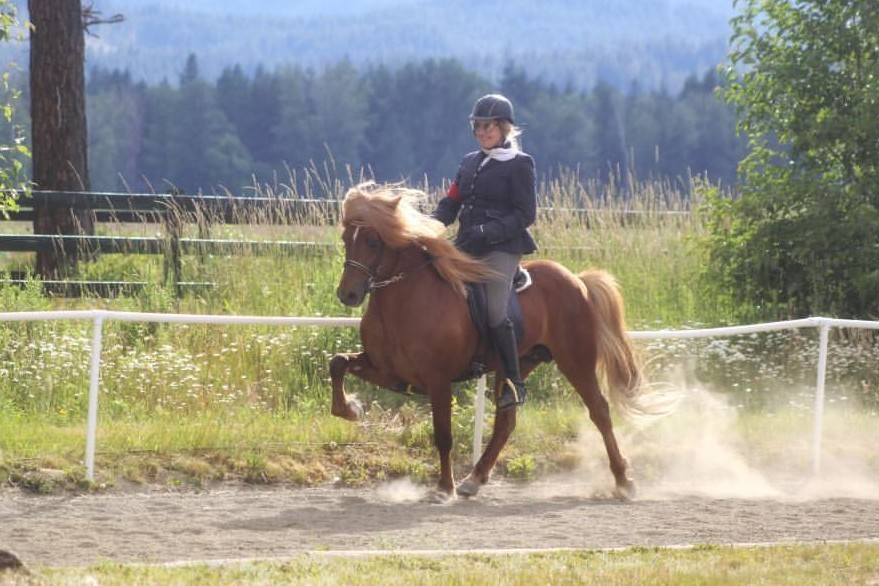 Voting is now open for FEIF Trainer of the Year.
Six active Trainers and Instructors from FEIF member countries have been nominated. The nominee for the United States is Laura Benson and the poll is open until January 13, 2020. Click here or copy and paste https://poll.app.do/feif-trainer-of-the-year-2019/s9lsdgc0 into your browser to cast your vote.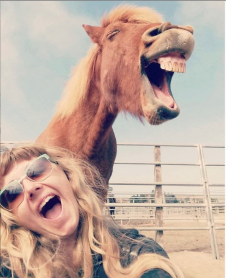 "Laura Benson was the first person from the USA to attend Hólar and graduate with awards. Since coming home, her enormous dedication to teaching has made her the mentor and coach of many of the most successful riders in the United States. Some of her students have followed in her footsteps and have become trainers and many became high-level competitors going as far as representing the USA at international competitions and World Championships. Her passion for education has led her to become a clinician and presenter at horse expositions around the US promoting the Icelandic horse and our training philosophies.
Laura has been responsible for introducing and promoting the Icelandic horse for crowds of up to 6,000 people as the team leader, rider and live vocalist for the Knights of Iceland. She combines her passion for music and the Icelandic horse by singing live while riding in these performances. Day-to-day, Laura trains horses and humans of all levels and types in the San Francisco Bay Area with a focus on blending classical dressage techniques with the free flowing Icelandic horsemanship.
Laura's commitment to education of horse and rider and sharing the spirit of the Icelandic horse with thousands of people each year is why we are excited to nominate her for the FEIF trainer of the year!"
Next Blog Post
The 2020 Sea 2 Shining Sea Ride is beginning! Register now for this virtual ride by emailing s2ss@icelandics.org.  About The Ride Sea 2 Shining Sea is a year long virtual ride on Icelandic Horses. This…