FEIF Youth Camp applications due March 1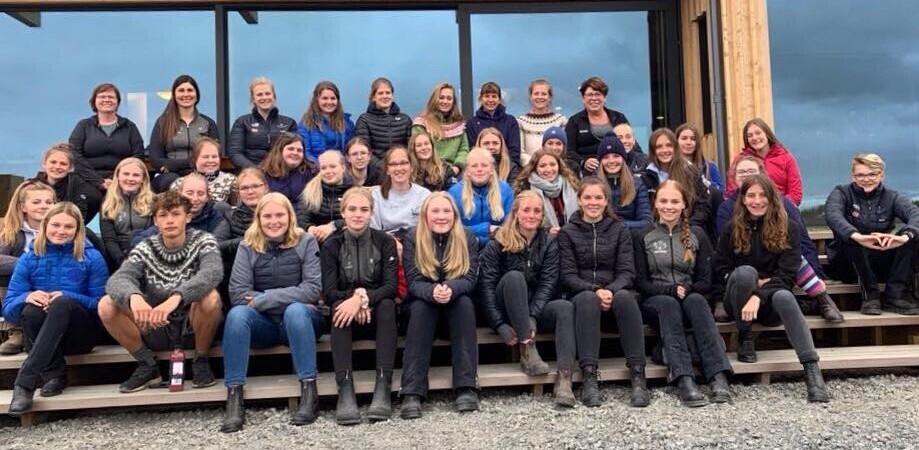 The application form is now available for the 2023 FEIF Youth Camp which will be held July 14-19, 2023 in Ypäjä, Finland.
Application deadline: March 1, 2023
Participant selection announcement: March 10, 2023
The FEIF Youth Camp is an international camp for young people who will TURN 14, 15, 16 or 17 years of age in the year of the FEIF Youth Camp and are a member of an Icelandic horse organization.


Download the application form here

The FEIF YouthCamp was the first youth event organised by FEIF. It all started in 1986 when an "international youth week" was arranged by FEIF and the Netherlands. 1988 Germany hosted the newly named FEIF YouthCamp and ever since this camp has run every second year.
The goal of the FEIF YouthCamp is to bring together young people from different countries. All should share a passion for the Icelandic horse, and the participants will also learn something of the horse culture(s) of the host nation.
In order to take part in the FEIF YouthCamp, riders do not have to own (or bring) a horse, but they should be interested in Icelandics, and have some riding experience. Throughout the week a range of activities, with and without horses are offered. These vary greatly, and have in the past included hiking and other outdoor activities, crafts, long hacks, and even polo lessons on Icelandic horses. Participants are expected to join in all activities. The aim of all FEIF youth work is to create an awareness of different (horse) cultures, to raise standards of all aspects of horsemanship, and to foster international friendship.
Please contact youth@icelandics.org with any questions or for more information on the 2023 FEIF Youth Camp
Next Blog Post
A Message from the United States Icelandic Horse Congress Board of Directors As we look towards the new year and plan for events to come, the USIHC Board of Directors would like to acknowledge the time-honored…