Deadlines Extended - USIHC Virtual Spring Show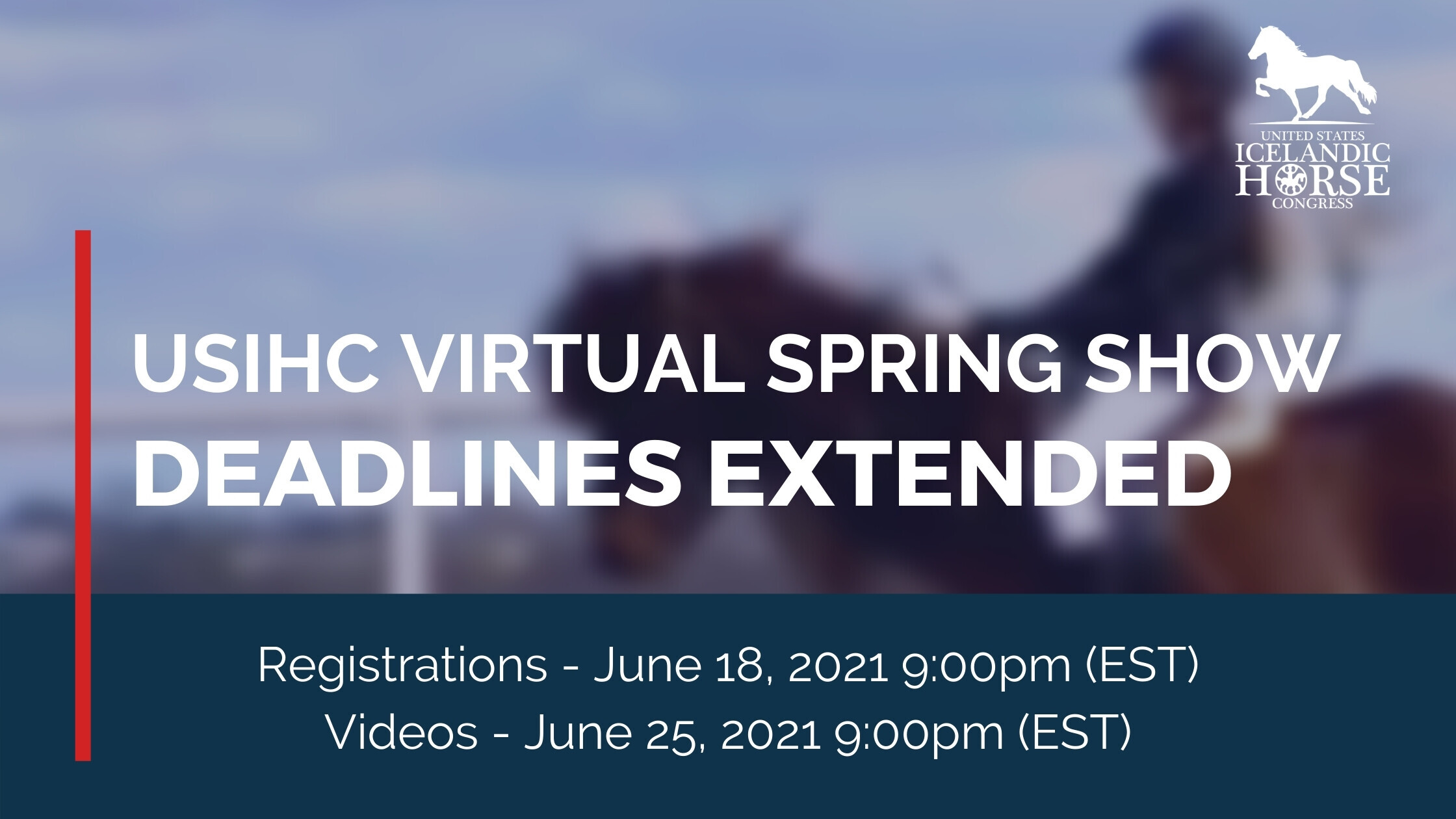 In response to the cancellation of the 2021 World Championships, and thus not requiring WC Tryouts, USIHC has decided to extend the registration and video submission deadlines for the Virtual Spring Show. The new dates are as follows:
National Ranking and Schooling Show Registration - Friday June 18 9:00pm (EST)
Video Submissions - Friday June 25 9:00pm (EST)
The Virtual Spring Show features:
National Ranking classes
Schooling Show classes (no oval track required)
5 FEIF Sport Judges for the National Ranking classes - highest and lowest scores will be dropped and middle three scores averaged
5 Judges for the Schooling Show
Division Championships
Whether you're looking to practice for future events or to compete in the USIHC National Ranking, the Virtual Spring Show is a great opportunity to receive feedback!
Next Blog Post
On May 1, let your Icelandic horse open up a world of adventure for your family, friends, and acquaintances – especially those unfamiliar to the breed – by inviting them along to experience all its fantastic characteristics!