Day of the Icelandic Horse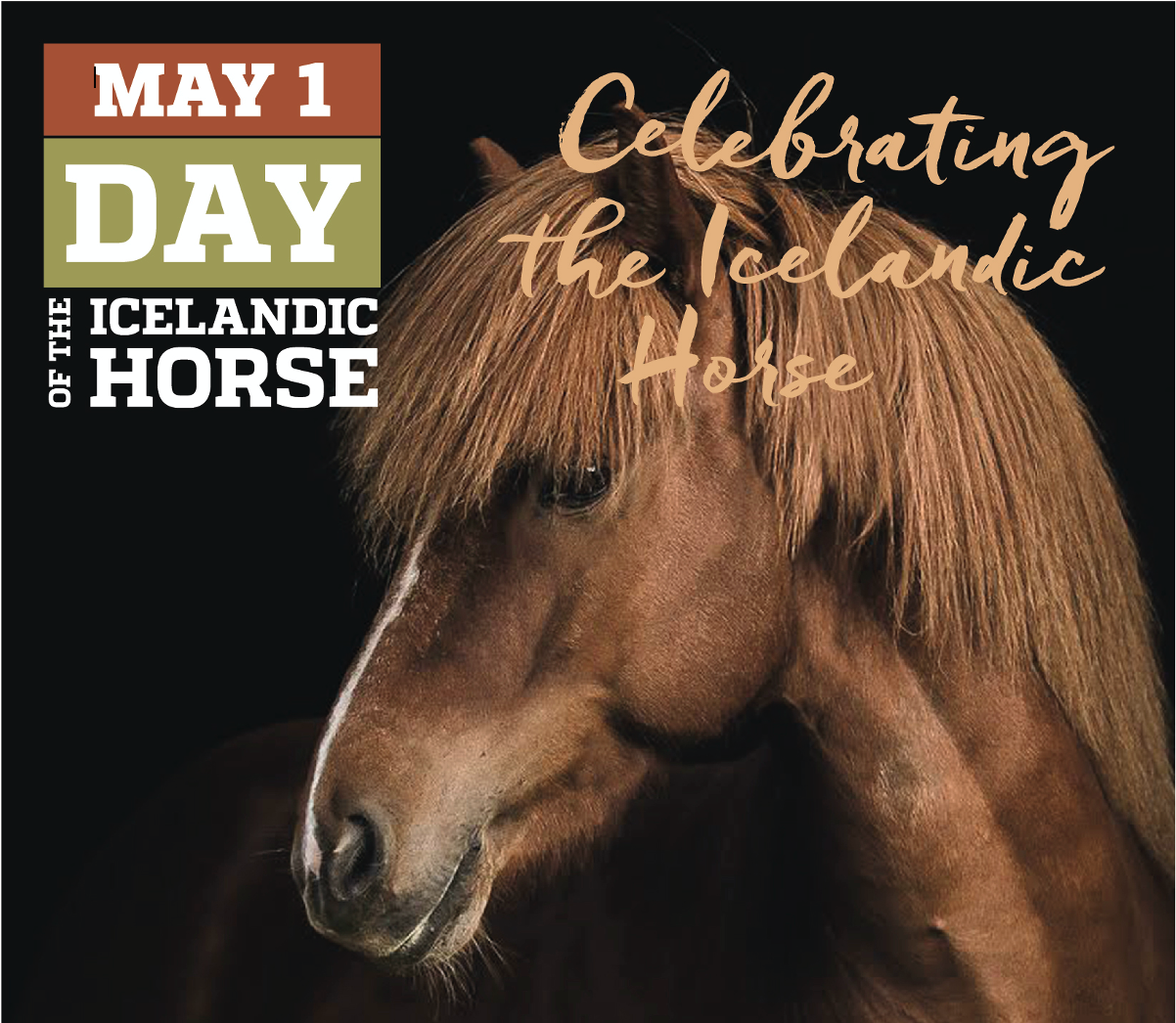 On May 1, let your Icelandic horse open up a world of adventure for your family, friends, and acquaintances – especially those unfamiliar to the breed – by inviting them along to experience all its fantastic characteristics!
Celebrate and share our love for the Icelandic horse on TikTok! Post a short video of you and your horse* on TikTok by 1 May using the hashtags #horsesoficeland and #dayoftheicelandichorse. The video with the most likes will win a fabulous prize:
A full bridle set from Hrímnir
A year subscription to the online educational community with Ask Guðmar
A year subscription to Alendis
*Please keep animal welfare in mind.
You can also organize an Open House day at the stable, invite your friends along for a short visit or even a daylong ride to experience the magic of nature and the outdoors.
Share your moments with fans all over the world by posting photos/videos on your preferred social media with the hashtag #horsesoficeland and #dayoftheicelandichorse.
Visit https://www.horsesoficeland.is/community/events/international-day-of-the-icelandic-horse/1204 for more information.
Next Blog Post
With a heavy heart, the Board of FEIF has taken the decision to cancel the World Championships 2021, and the VM2021 organizing team in Denmark has accepted the decision that ends the dream of a World Championship in Denmark in August 2021.