Caeli Cavanagh Nominated for FEIF Trainer/Instructor of the Year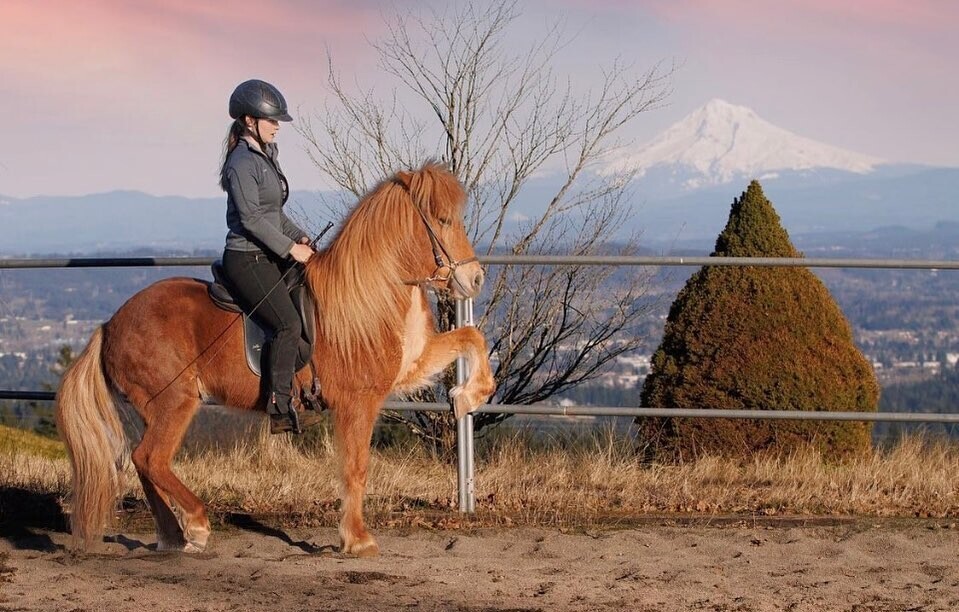 USIHC is proud to have nominated Caeli Cavanagh for FEIF Trainer/Instructor of the Year.
FEIF established the "Instructor/Trainer of the Year" award in 2016 to acknowledge the outstanding teachers and trainers in the community. Voting is open to everyone through January 16, 2023.

Since graduating Holar University in 2018, Caeli Cavanagh has built one of the premier training facilities in the United States, Alfadans Equestrian Arts, where Caeli and her business partner Alexandra Venable teach people and horses of all ages and levels how to ride and train in mental and physical balance. Caeli uses both traditional dressage techniques as well as liberty training in order to hone the bodies and minds of horse and rider pairs. This year has been especially busy and successful for Caeli, securing the highest National Ranking in both Four and Five Gait as well as second position in T1 and T2. In addition Caeli received the most nominations in the world in 2022 for Good and Harmonious Riding at World Ranking competitions.

However, what she is most proud of this year was the Trainer's Certification Committee, a group which designed the first ever United States program for certifying Icelandic Trainers into the FEIF Matrix. The Trainer's Certification Committee was a brainchild of Caeli Cavanagh and Carrie Brandt, and was realized alongside the work of trainers Laura Benson, Jana Meyer, Alexandra Pregitzer and Virginia Lauridsen. Their combined efforts resulted in the first ever exam this past July, which certified three new trainers into the FEIF matrix.
Next Blog Post
USIHC is offering four virtual education seminars to members. Sessions will last approximately 1 ½ - 2 hours and include a lecture/presentation followed by a Q & A session, when members will be able to ask questions of the presenter(s). Each presentation will be recorded and available for viewing for 7 days. We hope you will join us!