Announcing the Launch of the New USIHC Website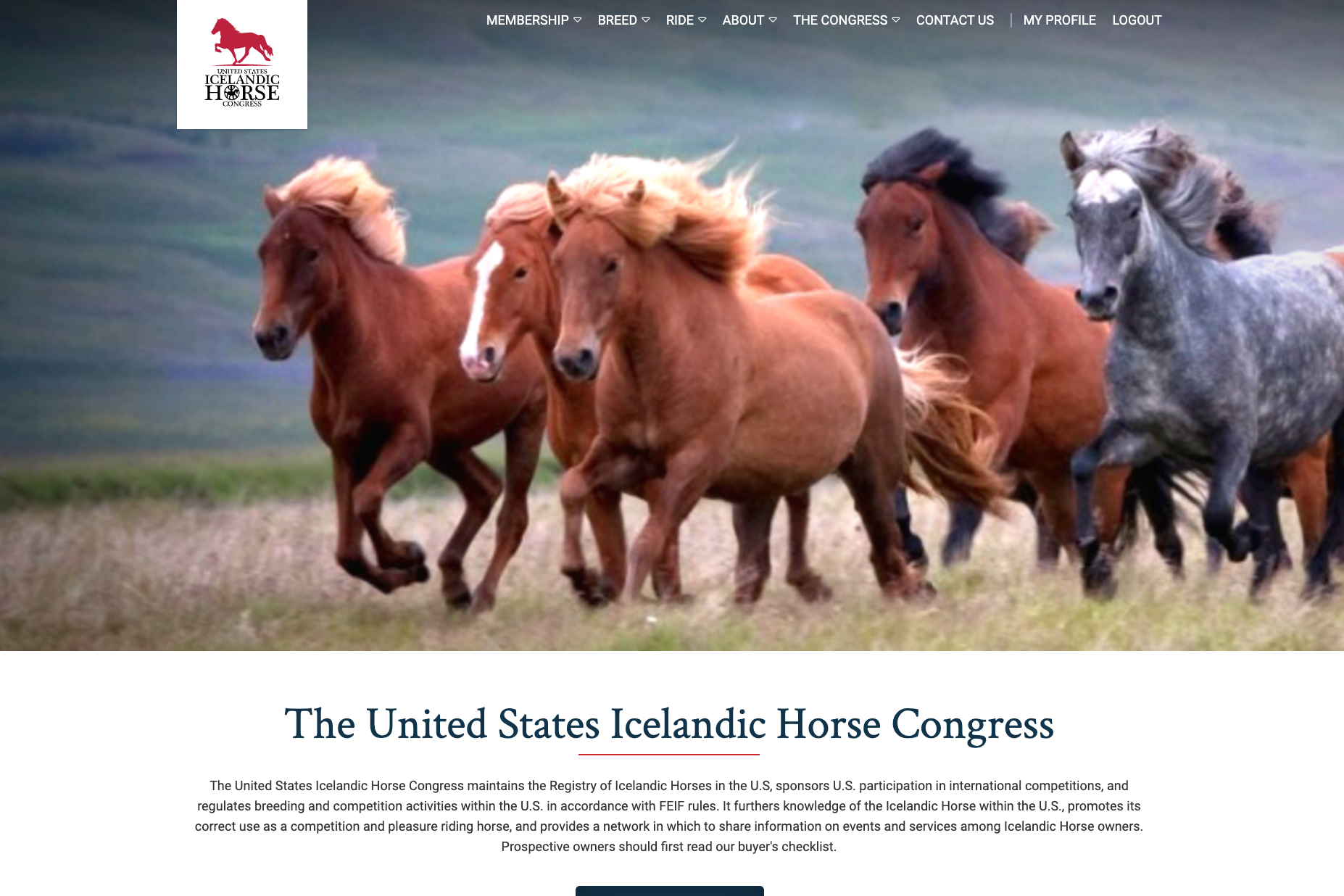 We are pleased to announce the launch of the newly designed USIHC website. After months of hard work and dedication, we are delighted that it will officially launch on Thursday December 12, 2019. The new site will continue with the same URL: www.icelandics.org
As the official Icelandic horse breed organization in the United States, it is important for us to make information including breed standards, registry, documents and publications easily accessible for our current and prospective members.
Our goal with this new website is to not only showcase the Icelandic horse on a digital platform but also improve navigability providing visitors with a seamless user experience, both on mobile and desktop devices. The new structure and technical architecture along with a fresh modern design helps users to intuitively find the information they need.
Amongst new features, the site contains integrated social media buttons for Facebook and Instagram to foster engagement and brand awareness. We will also be continually adding content to a new and improved Recent News section that will feature news, blog posts, events, and more.
With the help of several members, including Susy Oliver, Andrea Barber, and Shannon Fitzgerald, the website features many new beautiful photographs. The design and technical skill was provided by Eternity, a web development firm from Burlington, VT.
We hope this new website and brand identity reflects the bold, energetic, and powerful message the Icelandic horse represents and further elevates the mission of the USIHC.
For any questions, suggestions, feedback or comments, please email us.
Thank You,
Emily Potts
USIHC Board Member and Web Content Manager
webhelp@icelandics.org
Next Blog Post
Join us at the Radisson Hotel Portland Airport in Portland, OR. Northwest Icelandic Horse Club will be hosting the 2020 Annual Meeting. The meeting will begin at 9 am on Sunday, January 19, 2020. To reserve…