Announcing New USIHC Board Members
USIHC is pleased to announce the addition of three new members to the Board of Directors: Martin Nielsen, Virginia Lauridsen, and Lucy Nold.
Martin Nielsen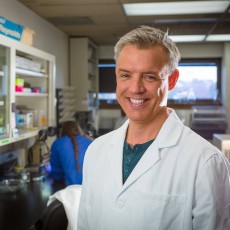 Icelandic horses have been my life for the past 40 years, ever since my father bought the first horse for my mother. That led to the entire family becoming engaged in the growing Icelandic horse community in Denmark at the time. One horse led to two, which led to a few more, and then a foal. Suddenly, we had a stud farm and my mother ran a riding school. I grew up with horse shows on the weekend, teaching lessons every afternoon, and Icelandic horse camps every summer. I have been involved with organizing all kinds of horse shows ranging from tiny club shows with 20 participants to national, Nordic and World Championships. I served as main announcer at several World Championships and one Landsmot. I served in the selection committee for the Danish National Team for two years. As a happy amateur, I have been a frequent competitor at shows and did spend a significant time in Iceland training and shoeing horses back in what seems like ancient times. Above all, I enjoy a good trail ride on a good horse – preferably five-gaited! I just have the Icelandic horse spirit in my blood and cannot imagine a life without these critters.
I moved to the US in 2011 with my family to pursue a job opportunity as a research scientist at the Gluck Equine Research Center at the University of Kentucky, as I am a veterinarian by training and hold a PhD in equine parasitology. We have been fortunate to have been able to continue our life with Icelandic horses due to the activities offered by Lettleiki and Taktur here in Central Kentucky. The Icelandic horse community in the United States is absolutely wonderful, and it reminds me in many ways of the pioneering spirit that existed in Denmark, when I grew up. After eight years here, I feel it is time to give back to this community. I feel I have a few things to bring to the table. Life-long experience with Icelandic horses, and perhaps also some historic perspective as well as substantial show organizing experience. But above all, I remain fundamentally enthusiastic about the Icelandic horse and what it means to all of us in everyday life. And, of course, parasite control. Very important!
Virginia Croskery Lauridsen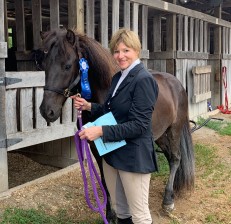 Virginia is the owner of Harmony Icelandics, LLC in Truro, Iowa, and has been involved with Icelandic horses since 2013, when she imported four from Iceland. Harmony Icelandics now boasts both a FEIF sanctioned oval track and breeding track and has hosted shows, evaluations and clinics. Virginia has become very active in the breeding, training and sales of Icelandic horses. She has completed the first three levels of the Knapamerki program and all of the Riding Badge levels. Previous horse experience includes ownership of a large hunter/humper barn, center administrator for a Pony Club Riding Center, and as a competitor on the show jumping "A" circuit.
Virginia is passionate about the Icelandic breed. She was instrumental in the founding of Toppur Icelandic Horse Club, which has grown from 5 members to 37 in just three years. Virginia regularly serves as a breed ambassador, having exhibited her horses at the Iowa Horse Fair, the Midwest Horse Fair and the International Omaha. She is also an active competitor, and took home the gold in T1 with her stallion Gosi frá Lambastöðum at Lettleiki Icelandics in 2017. She also competes in first level dressage with her Icelandic gelding Herkules from Dalalif. Virginia is a classical singer by training and has performed throughout the U.S., Europe and Asia. She currently serves on the USIHC education and breeding committees. Previous service includes regional club and leisure riding committees. By joining the board, Virginia hopes to extend the presence of the Icelandic breed throughout the United States, and increase opportunities for riders in the Icelandic community through regional collaboration.
Lucy Nold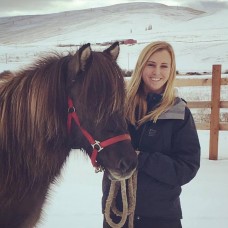 Lucy Nold grew up in California where she rode Icelandic horses from a very young age. She began breeding, training and competing as a teenager and received many national ranking awards in various classes over the years. At fourteen years old she attended the FEIF Youth Cup in Switzerland as a rider. She went on to study Animal Science at the University of California, Davis where she received B.S. with a specialization in equine. She has always been very dedicated to supporting youth riders and as a trainer and teacher she has enjoyed helping many young riders achieve their goals. She was also the US team leader for the FEIF Youth Cup 2014 in Iceland.
After finishing her degree, Lucy moved to the Pacific Northwest, where she owns and manages Five-Gait Farm, a full service training and breeding operation. Lucy is also a USIHC Sport Judge B and rode one of her stallions to become the highest evaluated US bred four-gaited stallion in America in 2018. Lucy is very dedicated to developing our Icelandic horse community here in the US and growing the enthusiasm for this wonderful versatile breed.
Next Blog Post
Voting is now open for FEIF Trainer of the Year.  Six active Trainers and Instructors from FEIF member countries have been nominated. The nominee for the United States is Laura Benson and the poll is…