2019 Sea 2 Shining Sea Ride Results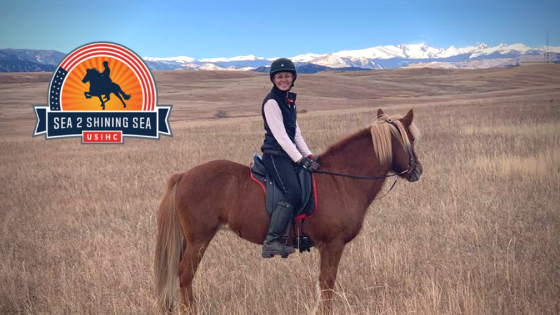 USIHC is pleased to announce the results of the 2018-2019 Sea to Shining Sea Ride. 45 riders including 8 teams and 13 individual participants logged 36,710.32 miles during the 18 month ride. Anne Owen was the winning Individual Rider completing 3,432 miles. The winning team was the Rocky Mountain Tölters covering a distance of 7,841.68 miles. Team members included Angie Calve, Iris Heidberg, Jeffrey Rose, Jeny Feldner, Peyton Black, and Zoe Johnson.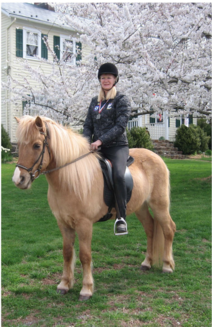 10 riders were also recognized for Rider of the Month:
February – Iris Heidberg
March – Ron Hoover
April – Chris Feldner
May – Rachel Miller
June – Raven FloresJuly – Sandie Weaver
August – Lisa McKeen
September – Samantha Harrigan
October – Kristen Humble
November – Anne Owen
Sea 2 Shining Sea is a year long virtual ride organized by the Leisure Committee and travels through different regions of the United States. The 2018-2019 route followed the Pony Express Route covering 9,900 miles.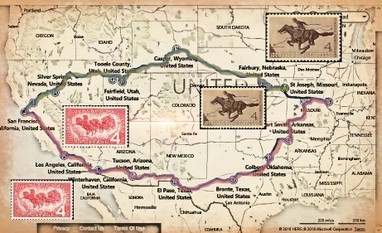 "The riders are very supportive and excited to ride and share their Icelandic horses," said Janet Mulder, Leisure Committee Chair. "The consistency shown by many riders is inspiring."
The 2020 Sea 2 Shining Sea Ride is underway with 56 participants. Riders from all over the country log their hours each week, which are then converted to miles ridden. There is an active facebook group for members to share photos, stories, and group rides.
"It's such a great way to engage, especially for someone who lives far away from any farms," said Isabella Sharpensteen, Sea 2 Shining Sea Rider. "The challenge is a nice bonus because it keeps me motivated to ride as much as possible."
The Sea 2 Shining Sea Ride is open to all USIHC members. For more information or to start your journey visit: https://icelandics.org/blog/2020-sea-2-shining-sea-ride-sign-up-now
# # #
The United States Icelandic Horse Congress maintains the Registry of Icelandic Horses in the U.S, sponsors U.S. participation in international competitions, and regulates breeding and competition activities within the U.S. in accordance with FEIF rules. It furthers knowledge of the Icelandic Horse within the U.S., promotes its correct use as a competition and pleasure riding horse, and provides a network in which to share information on events and services among Icelandic horse owners. For more news and information, follow @usihc on Instagram, "like" USIHC on Facebook, and visit www.icelandics.org/blog.
Next Blog Post
United States Icelandic Horse Congress is pleased to announce the results of the 2019 National Ranking. High Point Awards are given each year to the rider with the highest average in each discipline. The…